The Outdoor Campus is in Sioux Falls. It is a great place to visit at any time of the year. I was there today and watched the very busy bird feeders. While there I thought how much my students would enjoy it. I noticed that they have snow shoes for people to check out and they had other winter activities to do as well. It is only 2-3 blocks from the Empire Mall near the Sertoma Butterfly House.
Click here to find directions and times: The Outdoor Campus East - Sioux Falls, SD.
This photo by Christian Begeman shows the bird
feeder
complex. You can stand indoors and watch the birds
at the feeder. There was a nice variety of them and
it
was very birdy!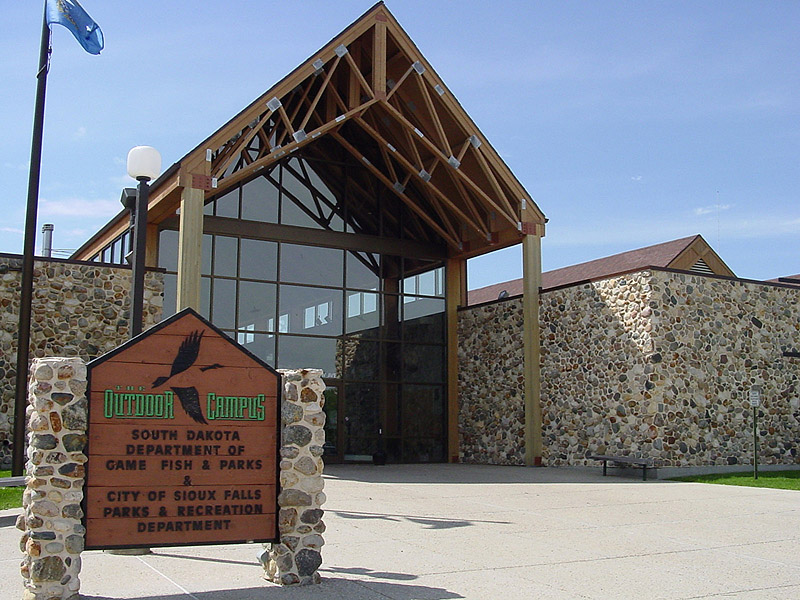 The Outdoor Campus is a great place for hiking
and birding during the warmer months.